Vortex flowmeters and other instruments will become the focus of industrial equipment development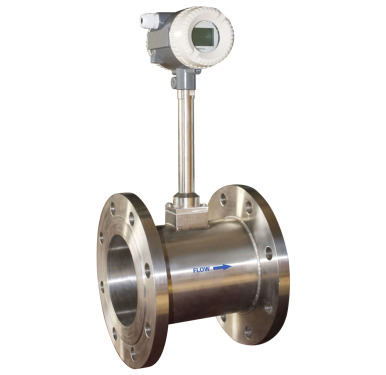 At the end of the twelfth five-year period, vortex flowmeters and other instruments will become the focus of China's on-site industrial equipment development. The Ministry of Industry will vigorously develop the instrumentation industry, which will be a good news for many companies. It will play a decisive role in economic growth and economic recovery!
Affected by the macro economy at the beginning of the year, the production and sales of the vortex flowmeter instrumentation industry decreased by 15.8% and 14.1% year-on-year, respectively. However, it rose significantly in March, decelerated in March, and steadily increased in May and June. The year-on-year growth rate of meters has been continuous. Month held steady at around 16%, entering the 15% to 20% range expected in the beginning of the year.
Electromagnetic flow meter industry analysts said that the industry's growth in production and sales is not high mainly due to industrial automation equipment that accounted for more than one-third of the industry's total industry demand weakness, its growth in the first half is lower than the industry average of 3 to 4 Percentage points, while scientific instruments such as analytical instruments, pressure transmitters, and test equipment still maintain a growth rate of more than 20%.
It is reported that, due to industry characteristics, instrumentation turbine flowmeters, vortex flowmeter industry in the machinery industry in the past 12 sub-sectors, the year-on-year growth rate of production and sales is generally ranked seventh and eighth, the first half of this year temporarily ranked first, year-on-year The increase was second only to the agricultural machinery industry supported by policy preferences.
This shows that although the instrumentation industry is affected by the economic weakness at home and abroad, it is less affected, and the problem of overcapacity is not as serious as in some industries. Under the guidance of the country's policy of vigorously revitalizing high-tech industries, the instrumentation industry is relatively large. The development potential and prospects. "Yan Jiacheng said.
The year-on-year profit growth of the industry was -14%, which was lower than -13.7% in January-February 2009. This was the lowest point in this century, but then the economic benefits gradually improved from the lows of the beginning of the year. In this regard, Ruan Jiacheng analyzed that the main reason is that the hard costs such as raw materials and components have steadily declined, the rising trend in labor costs has stabilized, the credit conditions have improved, and the company's receivables in the instrument and meter industry have eased; Gradually implemented, demand slowly increased.
"But the difficulties faced by mid- and low-end products, overcapacity, and rapid expansion in recent years are greater, and whether the full-year profit growth can be restored to double digits remains to be seen."
Flanged Senior Orifice Valve,Carbon Steel Senior Orifice Valve,Senior Orifice Valve
Ritai Valve Group Co., Ltd. , http://www.stainless-steel-valve.com