Technological innovation helps Chinese rubber "overwintering"
With the gradual increase in temperature, after undergoing an embarrassing and meticulous care, China's large-scale rubber forest ushered in the opening season of the new year, while China's rubber is also beginning to go out of the international rubber industry The "winter" of the year.
"I think we are not far from the rubber dilemma and the price should rebound in mid-2015." Jura Thomas, Secretary General of the Natural Rubber Producing Countries Federation, said that sufficient land and technology updates will also make the Chinese rubber industry The future will continue to improve.
The "cold winter" of the rubber industry started in 2011. Affected by many factors, the price of natural rubber has been falling all the way from the highest 40,000 yuan per ton to about 10,000 yuan per ton in early 2015, far below its production. Cost, as the largest consumer and importer of rubber in China, is facing a colder winter in the rubber industry.
"As a result of rising production costs and various technical reasons, in the current market price of around 10,000 yuan, we will lose 7,000 yuan per ton of dry rubber, and Southeast Asian countries will still be able to maintain profitability." Hainan Deng Guanghui, executive deputy general manager of the Natural Rubber Industry Group Co., Ltd.'s base department, said that the lack of price advantage has made the impact on the Chinese rubber industry even more pronounced.
In Hainan, China's second largest natural rubber production base, the sharp drop in revenue led gluemakers to start leaving the industry, with a gap of more than 5,000 people in the rubber industry and a setback in industry development.
Some experts believe that rubber is a necessities, and that the low price of its market will only be a short-term phenomenon and that it does not need to worry too much. However, the Chinese rubber industry really needs to solve problems in its current development with innovation, and China first chooses Technology innovation was used to achieve such innovation.
In September 2014, the Hainan Provincial Land Reclamation Bureau, the Yunnan Provincial Land Reclamation Bureau, the Guangdong Provincial Reclamation Bureau, and the Rubber Research Institute of the Chinese Academy of Tropical Agricultural Sciences co-sponsored the establishment of China's agricultural rubber natural rubber industry alliance, and initiated two key links: technological innovation and seed industry. With the competitiveness of the market, resource control and international influence of the agricultural plastics business.
On November 17, 2014, China's Hainan Natural Rubber Industry Group Co., Ltd. jointly established with Tsinghua University to establish the China Advanced Natural Rubber Industry Alliance. It was established in Haikou to enhance the quality and reliability of China's special and special-purpose rubber products through a combination of production, study and research. Sex, leading China's advanced natural rubber industry technology innovation.
In addition to technology research and development, innovation in finance and management has also become the direction of innovation for Chinese rubber companies. Deng Guanghui said that China's natural rubber cultivation does not have such good conditions as temperature, soil, and environment in Southeast Asia. It is necessary to improve the production efficiency of the entire rubber forest and the quality of rubber production. Farmers themselves lack a standard lack of management and cutting. It is one of the directions of China's rubber industry to make overall plans for strengthening corporate management.
Yang Shaopin, president of the China National Natural Rubber Association, said that Chinese rubber companies are still attempting to make full use of futures exchange hedging, price discovery, risk aversion, profit locking and other functions, and improve the efficiency of capital turnover. At the same time, it is also improving e-commerce technology, expanding electronic trading functions, and improving electronic trading methods. Through industrial integration, it solves various problems in China's rubber industry.
"China was the fifth-largest rubber producer in 2013 and it has risen to fourth place in 2015. Since China has enough land, the technology is also good, and it will greatly help the increase in production. China's rubber production in 2015 should be able to reach 1 million tons," said Paula Thomas, believing that the Chinese rubber industry must be able to emerge from the current sluggish industrial dilemma.
Buy truck parts, on the Taobao stalls, multiple discounts waiting for you to take!
Http://Drain.html
Forged pipe fittings
Different from butt weld fittings, some pipe fittings are produced by forging method, they are called forged pipe fittings, including forged O-lets, nipple, union, plug,coupling and so on. According to difference in connection type, there are socket weld pipe fittings and threaded pipe fittings.They belong to high pressure forged pipes, pressure for SW fittings shall be 3000# ,6000# ,9000#. The pressure of forged NPT fittings shall be 2000#,3000#,6000#.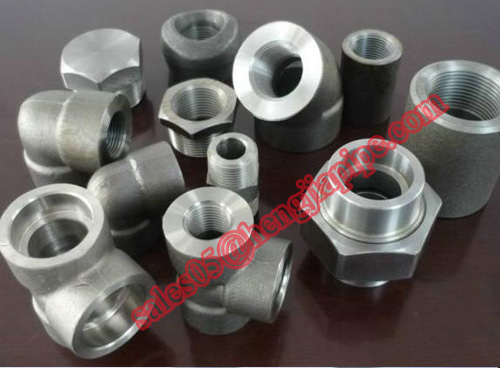 Forged Elbows, tees,crosses, couplings,half-couplings,plug,bushing are covered by standard ASME B16.11. Their size is not very big. The size for ASME B16.11 forged fittings is 1/8``-4``.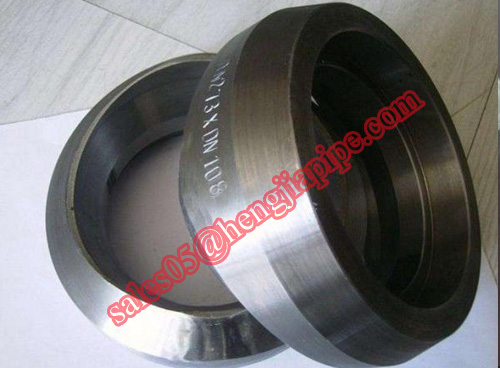 As for branch outlet fittings, the manufacture standard for weldolet, sockolet, threadolet is MSS SP-97.
Forged Carbon Steel Pipe Fittings,Forged Weldolets,Threaded Pipe Fittings,High Pressure Forged Fittings
CANGZHOU HENGJIA PIPELINE CO.,LTD , https://www.hj-pipeline.com