Siemens introduces remote control unit with integrated GPS function
[ China Instrument Network Instrument Development ] Siemens has expanded the use of the Simatic RTU3000C series of remote control units with new software and hardware: The new Simatic RTU3031C (Remote Terminal Unit/RTU) integrates GPS functions to compare setpoints with actual locations. This makes it suitable not only for static applications, such as monitoring distributed measurement points in the water supply and drainage industry, but also for mobile applications that require positioning. For example, this includes location monitoring of floating navigation signs or container tracking. In addition, Siemens offers expansion boards that allow users to connect up to eight additional sensors to the remote control unit. The new firmware that supports this product line also brings many new features to the user, such as connecting to a redundant control center and supporting new function blocks for statistical evaluation of process values.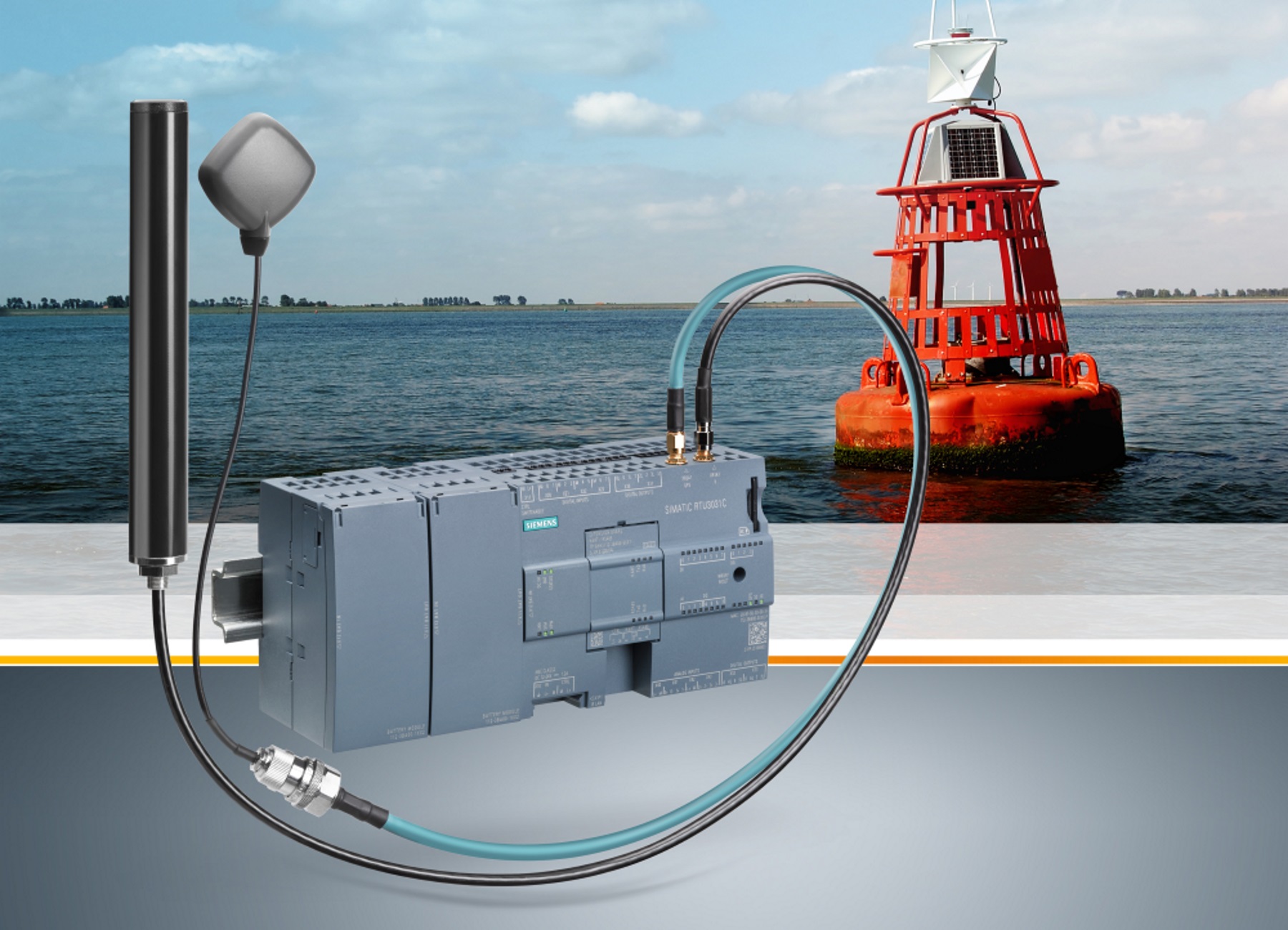 The rugged, compact Simatic RTU3000C remote control unit is an energy self-sufficient, low-power unit that works without external power. They can be powered redundantly, such as using up to six battery modules or solar panel rechargeable batteries. They can also be used in harsh environmental conditions, such as -40 ° C to + 70 ° C or in floods (IP68 protection rating). With the introduction of the Simatic RTU3031C, Siemens has expanded its product lineup, and the new RTU can be connected to a GPS antenna and provides positioning and time synchronization via GPS signals. As a result, users can monitor process data such as fill level, level and flow, and pressure and temperature at remote or even moving measurement points. The RTU3031C has an integrated UMTS modem and the collected data is sent to the control center via a UMTS modem in a time-oriented or event-oriented manner. Like all remote control units in the RTU3000C series, the RTU3031C supports not only connection to the control center via remote control protocols (IEC 60870, DNP3, Sinaut ST7 and TeleControl Basic) but also data loggers. In addition, all measured process values ​​can be stored in internal memory or SD card and, if needed, remotely via a web-based management system, or sent to designated partners via secure file transfer or email. The integrated input and output ports support direct connection to the sensor. It is the only product in the family that offers four additional digital output ports (DQ) called high-speed solid-state relay ports, as well as standard four analog input ports (AI), digital input ports (DI), and four DQ products.

The new expansion board for the RTU3000C series supports the connection of eight additional sensors via Modbus RTU. It can be used with all models in this product range, such as the Sitrans FM MAG8000 for flow measurement. This can benefit users in different industries who wish to utilize additional information from the sensors, such as diagnostic information.

Significant improvements in the new V3 firmware, such as connection to control centers supporting redundant IEC 60870 masters, web-based management and user management extensions, WAN connectivity via DNP3, and IEC 60870 support without OpenVPN have been provided by mobile phones The quotient encrypted connection (dedicated APN) operates the RTU3030C or RTU3031C, and so on. In addition, users can use new function blocks that support statistics, pulse sequence output for precise control of periodic signals, and module operational status management (such as safe shutdown, restart, etc.). This also makes it faster to establish a connection and ensure an encrypted connection.

(Original title: Remote control unit with integrated GPS function supports many new uses)
The mother Extruder Machine melts the air-dried crushed material, advances it with a screw and stirs it, filters out impurities through a filter, and then enters the baby extruder machine. Two-stage extruder can not only effectively solve the problem of impurities, but also increase output . If you are searching for Two Stage Extruder machine , please feel free to contact us , we Juli extruder will provide you the most suitable solution .
Two Stage Extruder
Plastic Extrusion,Pvc Extrusion,Plastic Extrusion Products,Two Stage Extruder
Nanjing Juli Chemical Machinery Co., Ltd. , https://www.jlextruder.com