800L High Efficiency Vertical High Speed Pre-Mixer
Model NO.:

PHJ-800

Working:

High Speed Mixer

Application:

Powder

Application Area:

Chemical

Mixing Drum Shape:

Drum

Operating type:

Cycle Operating

Keyword:

High Efficiency Pre-Mixer

Mixing Time:

3-5

Crushing Power:

2*3-4

Well Sealed:

Yes

Color Changing:

Easy

Trademark:

Lingyu

Specification:

800L

HS Code:

84798200
Mixer Type:

Powder Mixer

Stirring Type:

Spiral

Certification:

CE, ISO

Layout Type:

Verticle

Additional Capabilities:

Milling, Granulating

Condition:

New

Volume:

800L

Mixing Power:

22-30

Dimension:

1600*2000*1950 mm

Operation:

Safe

Control of Mixing Time:

Automatically

Transport Package:

Plastic Film

Origin:

China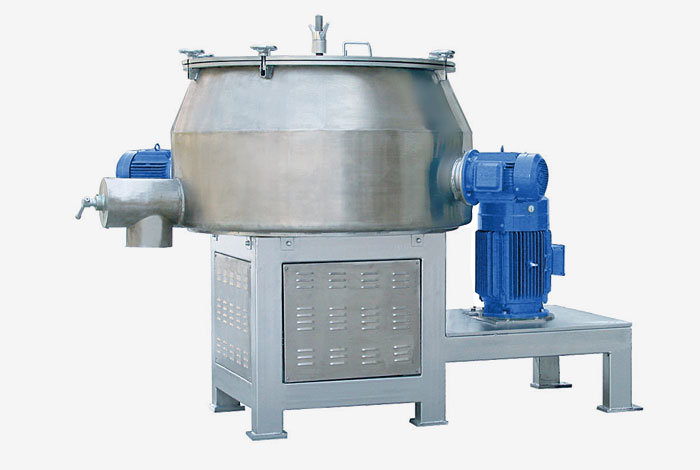 800L High Efficiency Vertical High Speed Pre-Mixer

Product Description of 800L High Efficiency Vertical High Speed Pre-Mixer
This series of mixer has the function of both mixing and crushing applicable for various powder and solid chemical materials. It adopts advanced sealing design to avoid powder leakage.
Well-sealed and no leakage and solidificatioin.
Mixing time controlled automatically with short time and  homogeneous mixing effect.
Low temperature, high effciency, easy color change and maintenance.
Safe to operate

Main Technical Informations of 800L High Efficiency Vertical High Speed Pre-Mixer



Model


Volume
(L)

Mixing Time
(MIN)

Mixing Power
(kW)

Crushing Power
(kW)

Dimension
(MM)



PHJ-10

10

3-5

1.1

1.1

600X550X880

PHJ-30

30

3-5

3.0

4.0

700X600X800

PHJ-100

100

3-5

5.5

4.0

1450X1000X1290

PHJ-150Â 

150

3-5

5.5

4.0

1480X1000X1290

PHJ-300

300

3-5

11

4.0

900X1350X1800

PHJ-500

500

3-5

22

2X4

1300X2000X1800

PHJ-800

800

3-5

30

2X4

1600X2000X1950

PHJ-1000

1000

3-5

45

2X7.5

1800X2200X2360Â 
Our Services
According to different customer requirements, we can provide integral design and production as follows:
Consultation: We can offer plant designers, powder experts, mechanists, electricians and consultants in other industries based on good contact with customers;
Modernization: We can design and make automatic powder coating production lines for customers;
Maintenance: We can provide requirement and standard-oriented maintenance packages, such as inspection of spare parts and maintenance of gear boxes;
Training: We can provide all kinds of trainings, e.g. installation training, commissioning training and maintenance training.
6800 is a Deep Groove Ball Bearing type bearings international standards, 6800 series bearings are deep groove ball bearings, inner diameter (d) is 10mm, outer diameter (D) is 26mm, thickness (B) is 8mm. 6800 series deep groove ball bearings are made of bearing steel, stainless steel, carbon steel, ceramic, plastic, etc., Deep groove ball bearings is mainly used for construction machinery, packaging machinery, wheel lathe, gear cutting machine, high-altitude operation platform, electroantennogram, metallurgy, inverter, broaching machine for bush, car lights and other equipment.
Deep Groove Ball Bearing 6800 Series
Deep Groove Ball Bearing 6800 Series,Ball Bearing Turbo,Ball Bearing Hinges,Ball Bearing Swivels
NINGBO FANGXING IMPORT& EXPORT CO.,LTD. , https://www.fxbearings.com